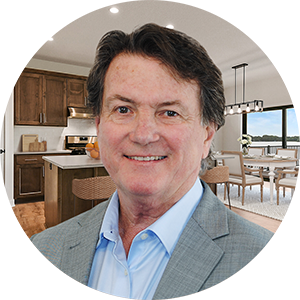 John McDonald
"Providing a high level, quality experience for my clients, from start to finish is my top priority. To be a part of the Kerby & Cristina team is the perfect combination for providing that level of service for my clients."
---
I was born in Nova Scotia, Canada, but spent my formative years growing up in Detroit. Moved to Minnesota in 1979 and it has been home ever since. I have spent most of my adult life in the restaurant business and owned a restaurant named Blue Point Restaurant and Oyster Bar in Wayzata for 26 years. It is also during that time that I discovered Real Estate. I have held a license as an agent since 2004. I have three adult children and a grandchild. I hold a Bachelor of Arts Degree from Concordia University in St. Paul with a major in Organizational Behavior. My recreational time is spent working out, reading, spending time with my family, golfing and playing music.
My dream job would be… Winery Owner
My first job was… Dishwasher at Biff's in Detroit
When I'm not working, you'll find me… Spending time with my family, working out, reading, playing my guitar
The best "unknown" restaurant I've been to is... Main Street Farmer in St Michael...what a gem.
My favorite food is... Seafood..one of the few wild caught foods consume and so fun to cook.
My favorite vacation spot is… New Zealand...hands down! Can't wait to go back.
Contact John: 612-578-5116  or Email Me