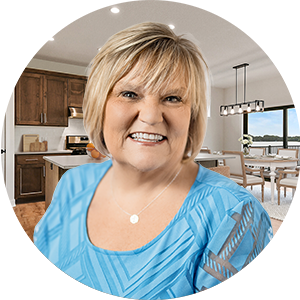 Jody Payne
"Your home is an emotional purchase because it's where you will build so many relationships with family and friends. Loving your home makes those memories even better. You need a partner who understands that part of you and what you need. I would be honored to be your partner."
---
Jody was raised in Plymouth, MN and attended college at St. Cloud State. If you're from Minnesota, it's likely you are connected to Jody somehow. She knows everyone. Why? Because relationships and meeting people is important to Jody. She will probably know your life story within 15 minutes of talking to her. She has spent the last few decades planning and growing the premier bike rides in MN. She can talk a farmer into letting her have a rest stop in a corn field. She can negotiate a contract like nobody's business. Jody brings her whole self into her work and that includes a gut instinct on location, pricing and getting you the best deal on the house you sell and the house you buy. Of course, she uses the tools available to an agent, but Jody's instinct speaks to the emotional side of purchasing your dream home and selling our current home.
My dream job would be… My positive attitude and go get EM nature has made every job I've had a dream job
My first job was… My first real job was working on The Good Company Show at KSTP TV
When I'm not working, you'll find me… Always with people, exploring Minnesota, and finding the hidden gems.
The best "unknown" restaurant I've been to is… River Inn, Hanover, MN - great pizza and ribs!
My favorite food is... Pizza - thin, hand-tossed or thick crust, I love it all!
My favorite vacation spot is… Anyplace where the sun is shining, I have sand in my toes and there's good cell phone connection.
Contact Jody: 612-308-8811  or Email Me