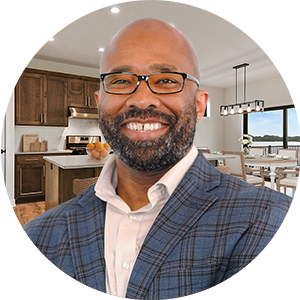 Jason Sandifer
"I realized years ago that my purpose in life is to help others. I love just about every aspect of assisting people to buy and sell homes. My philosophy is that I am here to do life with my clients for as long as they need me. I have a vast array of life experiences that I am more than willing to share with my clients if the situation calls for it. Most of all, I love actively listening to understand better all of my client's needs regarding real estate or life in general."
---
Born and raised in St. Paul in the beloved Rondo area, I grew up like most kids in my era--playing sports and spending hours upon hours outside. I am the youngest of two children and the son of two wonderful parents. I graduated from a small private school in the Frogtown area. I continued my education at a small private school in Costa Mesa, California, attending on a basketball scholarship.
My dream job would be...A business owner, my goal is to be able to help the marginalized regain their sense of dignity by giving them a job they can be proud of surrounded by people who will genuinely care about them and their families.
My first job was… Cashier at a store that sold beauty products (that lasted all of 3 months).
When I'm not working, you'll find me…Reading, spending time with my family, hiking, working around the house, attending workshops or classes.
My favorite food is... Asian
My favorite vacation spot is… I love the beach, so anyplace with a nice beach.
Contact Jason: 763-316-9584  or Email Me