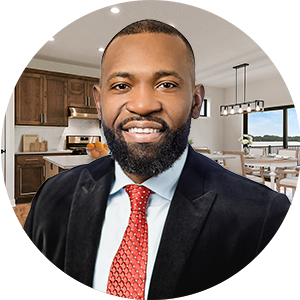 Jay Fotso
"I love meeting and connecting with people! I believe the world would be a much better place if we took the time to talk and listen to one another. As a Real Estate Expert, I thrive to make the experience of buying or selling a home as enjoyable, fun, and stress free as possible. The best part of my job is helping my clients achieve their goals!"
---
I was born in Cameroon, Central Africa where I grew up with my 3 elder sisters. After high school, I moved to the United States and graduated with a degree in Business Management with a Human Resource emphasis from St. Cloud State University. Before joining the Kerby and Cristina Team, I worked in the fitness industry helping clients achieve their fitness goals through commitment, hard work, and dedication. I have always loved working with people! I enjoy traveling and meeting people from different cultures and backgrounds. I am now currently residing in the South Metro with my beautiful family and am always up for a good challenge.
My dream job would be… Educating and coaching people about financial literacy through real estate.
My first job was… Selling apparel at my sister's store when I was 15 years old.
When I'm not working, you'll find me… Spending quality time with my wonderful wife Ashley and our daughters (Sorriah and Lavee), doing something sports related, reading a book, and traveling.
The best "unknown" restaurant I've been to is... Kalabash – in London, England.
My favorite food is... Fried ripe plantains with anything - beef, chicken, shrimp, or fish - you name it! If it involves fried ripe plantains, count me in.
My favorite vacation spot is… Anywhere on an island with white sand and the ocean.
Client Reviews:
Contact Jay: 612-816-5083  or Email Me