Essi Hevi-Doglan
Licensed with Results Support Services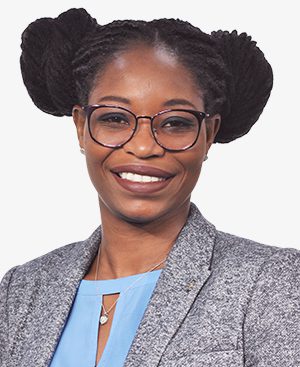 "Finding the home you want is my first priority. Your time is precious and I am dedicated to making our search fruitful as soon as possible. I share in your hopes and expectations in finding the home you dream about! My commitment is to serve you and land you in your dream home!"
---
I am from Togo, a small country in West Africa where French is the first language. Throughout my 14 years of living in Minnesota, I had to not only learn English but also adapt to the American culture which is a complete 180 degrees from my own. I recall starting as a housekeeper at the North Country Lodge; a military lodge for military personnel and their families. I moved to the hotel's front desk shortly thereafter and knew at that time, I could do anything I put my mind into. My English was far from good; however, my big personality and friendly attitude have always been my greatest attributes and won people over. With a background in Sociology, I attempted to become a Radiologist at Normandale Community College, then concluded at some point that I enjoy helping people face-to-face so I got involved in customer service and building relations. My three years as a Leasing Consultant and two years in Property Management armed me with skills that have proven helpful numerous times in getting prospects' needs fulfilled. Seeing the joy on their faces when they are in their homes, is my greatest reward. Real Estate is the perfect platform that I need to do what I love. I cannot wait to go on this journey with Kerby and Cristina and the KC team.
My dream job would be… Be a fashion designer. As much as I love Real Estate, I enjoy fashion and could only dream of having a Fashion Brand.
My first job was… Housekeeping at North Country Lodge.
When I'm not working, you'll find me… riding my motorcycle, working out, reading romance novels (life is too serious, and a girl got to dream) or riding a bicycle with my son.
The best "unknown" restaurant I've been to is… this questionable drive through Chinese in Omaha. I don't recall the name and hope to find it when I go back. Best Chinese Restaurant ever!
My favorite food is… Pizza!
My favorite vacation spot is… Hawaii which I cannot wait to visit this year.
Contact Essi: 763.957.0606 or Email Me