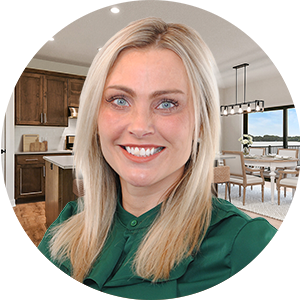 Erin Vidor
"My number one goal is to always put my clients first! I love empowering and educating my clients each step of the home buying and selling process to help them reach their goals!"
---
Erin founded her own firm, Asset Management Real Estate LLC., a commercial and residential real estate firm working for, or representing property owners, developers, investors, tenants, corporations, and communities. Her goal has always been to provide a personal, practical, and fiscally responsible solution to each client's real estate needs. She does this by creating a plan of action that is developed from a through assessment of the individuals current situation and their future needs and goals. Erin has more than 10 years' experience in commercial real estate, business turnovers, Commercial Leasing, project development, site-selection, project design, leasing, residential, and property management. Her product experience ranges from commercial land development, free-standing retail, land development, new construction, industrial properties, self-storage faculties and single family homes. Erin is a member of the National Association of Realtors, the Minneapolis Area Association of Realtors, and MNCAR.
My dream job would be… Anything that has to do with Real-estate!!
My first job was… at a small town café…were everybody knows your name
When I'm not working, you'll find me… On the water or in the snow
My favorite food is… Dim sum and noodles
My favorite vacation spot is…Colorado, love the mountains
Client Reviews:
Erin is great to work with. She understands what my interests are and making sure I am comfortable in my decision making.

Tammy Wilson
We really enjoyed working with Erin and the entire Kirby & Cristina team. Erin was always upbeat and helpful in the process even regularly coming over to turn on the lights for showings when we were unable. She and the team worked diligently to keep our home listing fresh and were constantly promoting it. We found the team to be very thorough organized and professional throughout the entire home selling experience!

Marty Thiede
Professional sincere attentive to individual needs.

Andrea Stafford
Contact Erin: 612.963.9374 or Email Me