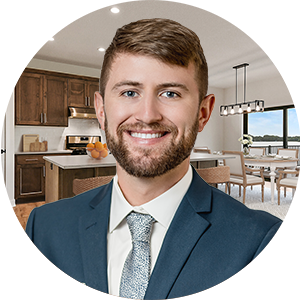 Dylan Welter
"It starts with making a connection and that's my favorite part of working with people!
I strive to make a personal connection with everyone I work with, and through that, I can really understand their needs and goals. The trust and honesty that is created with true connection is what powers us to accomplish their dreams.
There's no greater joy than seeing the smile on someone's face when I help them achieve what they set out to do, and that feeling of helping others is what keeps me moving!"
---
Dylan was a standout in college on the St. Thomas baseball team and has taken his passion to dominate to the field of real estate! He has excelled in a number of different areas with regard to customer service and is an excellent communicator. Dylan strives to build deep relationships with his clients and is committed to putting their success before his own.
My dream job would be… to be a pilot because I love to fly.
My first job was… being a landscaper's/gardener's assistant.
When I'm not working, you'll find me… playing sports or hanging with my friends and family.
The best "unknown" restaurant I've been to is… the Groveland Tap in Saint Paul.
My favorite food is… my Mom's homemade spaghetti.
Favorite vacation spot…  anywhere I can put up my tent.
Client Reviews:
Honestly my experience could not have gone better. Dylan was always available for home viewings his responses were always timely and he always had and answer to any question or concern I had during my home buying process. My family and I were able to find a home that fits our needs perfectly and we owe that to Dylan's expertise. He is a true professional.Definitely deserving of a 5 star rating!
Peter Hennig
Dylan was a phenomenal agent that respected our timing thinking and approach to selecting a house. He used data to supplement any offer to ensure we had a great game plan in place that would give us an ideal opportunity to secure a deal. Wonderful to work with through and through.
Adnan and Alefiya
Dylan made the whole process fun. He was always just a quick text away which made the process much less stressful and when it was time to put in an offer it was done within minutes of us contacting him. We love our new home! Thanks Dylan!
William
Contact Dylan: 651-387-3993 or Email Me