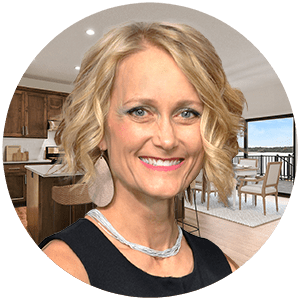 Cristina Edelstein-Skurat
"I love helping friends and referrals – negotiating a solid deal for them makes my day! Like recently when I negotiated $35,000 off the purchase price of a home, Mr. Buyer said, "Well, I'll be darned! When you told my wife we could get this home that much lower than the asking price I never thought it would be possible." I love guiding each client through the process as we work hard to achieve their real estate goals!"
---
Cristina was born in Mexico City and grew up traveling all over the world. She spent many of her formative years immersed in other cultures. Cristina earned her Communication degree from the University of Minnesota with a minor in Business Management and spent much of her early career working to support small businesses through her role as a property manager in the Twin Cities and participating in various educational projects in India, Philippines, Brazil and Mexico. While in the Congo, she taught business skills to women who suffered from sexual violence or had a lack of access to basic health care. After moving back to the United States and marrying Kerby in 2009, Cristina quickly joined him in expanding their Real Estate Team. Kerby & Cristina are the proud parents of daughters Viviana (born in 2012) and Lucia (born in 2015) and son Santiago (born November of 2016) - the future Real Estate Rockstars.
My dream job would be… I am doing what I love! I'd love to continue being a realtor while also alloting time to do business trainings internationally.
My first job was… Property Manager (unless you count teaching English classes at age 16!)
When I'm not working you'll find me… On date night with Kerby, playing with Vivi or hanging out with my awesome friends and family. I also read the Bible daily and am into T25 workouts!
My favorite vacation spot is… Somewhere new… anywhere by beautiful beaches or with fun, adventurous, tropical hiking!
The best "unknown" restaurant I've been to is… Salt and Pepper, the best Indian restaurant I've ever been to, in Goma, DR Congo. Locally, I'm a huge fan of Los Ocampo and La Hacienda on E Lake Street.
My favorite food is… Mexican, sushi, Asian (various types!)… really, why pick one?
Client Reviews:
Once again this team came through BIG for our family! The 'buy before selling program has been a great fit for our needs and would recommend trusting this team in achieving your housing goals!

M. Harris
I have had the absolute best experience working with Cristina to buy my first home. She has been very prompt with communication and able to explain everything in a way I can easily understand. She has provided a lot of great insight and has given me a lot of reassurance through the whole process. She came highly recommended to me and I would definitely recommend her to any of my family and friends.

Erin K.
From our first call to the 48 hour negotiations Cristina was a pro...always avalible by phone text or email...and quick responses. Christina and her TEAM handled everything ..we had great marketing before we had the home ready to show so it sold to the first people thru on the first day...there were a lot if moving parts to all the contracts but Cristina gave us wise counsel and worked with all the other parties to get it completed..thanks to K&C team were moving to our dream location...even during these crazy times!

Sandra and Dennis Nelson
Contact Cristina: 612-812-9262 or Email Me