Brian Collins
Office Assistant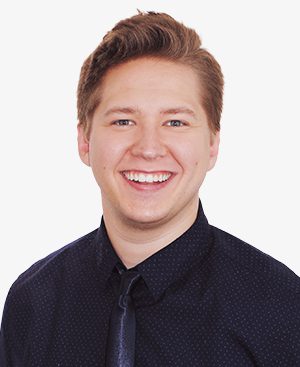 "With my skills in multimedia web design, digital strategy, media and public relations, and public speaking, I hope to be a valuable asset to clients and team members working with Kerby & Cristina Real Estate Experts."
---
Brian was a quiet boy on the streets of Minnesota, growing up in Hutchinson and Dassel, MN. Who am I kidding, that boy was one loud and unapologetic rollercoaster ride of a human being. The son of an industrial engineer and dental office assistant who learned from an early age the importance of work.  Throughout his years at Dassel-Cokato high school, Brian would take part in forensics competitive speech, ultimately placing 3rd in the state of Minnesota two years in a row. While his category was in humorous, those who know him best say he's really not that funny. After going post-secondary in his senior year, Brian traveled to all parts of the country on various adventures. These adventures led to excellent opportunities such as co-producing a festival in California, kayaking in the Puget Sound, and of course, auditioning for American Idol. While you may never have seen Brian on the show, many say his voice sounds like an angel. This information has yet to be confirmed, and there are a growing number of skeptics. Brian graduated Magna Cum Laude in Mass Communications with a concentration in Public Relations at Saint Cloud State University in May 2018. Over the past few years, Brian served as a public relations specialist, customer service supervisor, marketing/pr intern, and on-air radio host.
My dream job would be… Owning and operating a small movie theater, coordinating community events, themed premiere showings, and quarterly fake movie trailers produced and starring the employees to promote the theater and various other promotions.
My first job was… As a dishwasher at Hojie's Grill & Steak House.
When I'm not working, you'll find me… Playing guitar, watching movies, or out and about town with my significant other.
The best "unknown" restaurant I've been to is… Al's Diner in Dinkytown.
My favorite food is… The classic breakfast combo: Eggs, Bacon, and Hashbrowns.
My favorite vacation spot is… Seattle, WA.
Contact Brian: 612-581-9034 or Email Me