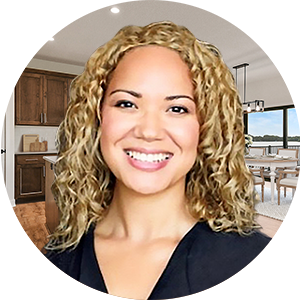 Ashlee Harrison
"I have found that among it's other benefits, Giving liberates the soul of the giver." -Maya Angelou
"Treat people the way you wish to be treated," It's the Golden rule and it is also my motto when working with my community. I understand that the home buying and selling process can be full of new information. It is important to me that my clients feel heard, educated, supported, and empowered to make decisions about their home buying or selling goals.
---
I was born in Minnesota and raised in various parts of Minneapolis and Saint Paul; I am a city girl at heart! I graduated from high school in 2005 and decided to pursue a career in the beauty industry. I attended the Aveda Institute to become an esthetician and later Saint Paul college to get my nail technician license. I worked in the beauty industry for 13 years until I purchased my first home! It was through the process of searching for and buying my own home that I found my passion for real estate. Closing on my first home came with so many emotions; after renting for many years and never really feeling at-home in the rentals, I finally felt a sense of security, comfort and stability. I knew then that I wanted to help others feel the same way by helping them accomplish their real estate goals. I began my real estate career six years ago; I have been fortunate enough to assist so many wonderful people with their buying and selling needs. I feel so fortunate to be doing work that I am so passionate about.
Contact Ashlee: 612-715-2659  or Email Me