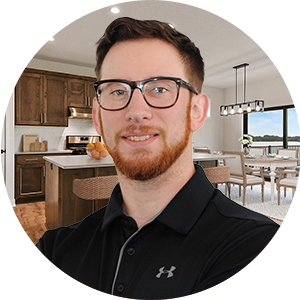 Alex Rock
"We all know buying a home is a big life event. My goal is to make it a positive and memorable experience. Let's make buying or selling a home an enjoyable start to a new journey."
---
My name is Alex Rock and I grew up in Oakdale, MN. I was lucky to have parents from completely different parts of the world. My Dad is from Duluth and my Mom is from England--which, growing up, enabled me to travel and see the world. I love to travel and experience all the world has to offer. I also grew up skiing with family and friends and still do to this day. My love of skiing has led me on many adventures over the years--be it trips out to the Rockies with friends and family, or an awesome journey through Japan filled with skiing, delicious food, and amazing scenery. I am a very open person and love meeting new people. I am devoted and hard working. My goal is to help people start a new journey when either buying or selling a home, and make it a great experience.
My dream job would be...Aside from being a Real Estate Agent, my dream job would have to be a professional big mountain skier on the FreeRide World Tour.
My first job was…Out of high school I was a lifeguard and a swimming instructor.
When I'm not working, you'll find me…Hanging out with friends and family. I wnjoy going out to new resturants and bars with friends in the summer, and skiing with them during the winter. I also enjoy movies and video games when i have down time.
The best "unknown" restaurant I've been to is...Ramen Kazama
My favorite food is...Curries and Asian Pacific meals.
My favorite vacation spot is…Anywhere I can ski on a mountain.
Contact Alex: 651-528-9741  or Email Me