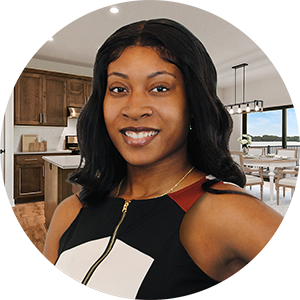 Jamie Allen
"I love creating an experience one can tell their friends about!. As a Realtor, I see my role as a supporting character in your life story. My goal is to listen to your needs, design a unique plan and then help you execute. My market knowledge, sensibility, attention to detail, and communication skills are some of that which my clients have most enjoyed when working with me."
---
Born and raised in Saint Paul, I enjoy writing poetry and being an inspiration to others. In my free time I like to record and post videos speaking life and being a motivator to others. I am a mother of 3 and we love to have movie nights.
My dream job would be… Public motivation speaker
My first job was… Sale associate at TJ Maxx
When I'm not working, you'll find me… At the lake (in the summer) laying under a tree writing poetry and eating fruit!
My favorite food is... Pasta
My favorite vacation spot is… Mexico
Contact Jamie: 651-387-0055  or Email Me