Selling their home:
I met Matt and Teri through Leah Powers, our new construction specialist. They had decided they wanted to build a home in the Steeple Hills development of Plymouth with Hanson Builders. As we sat down to discuss their home sale in Plymouth, they walked me through the updates they had done to the house and how to feature in our marketing of some other aspects of their home. We had a great time visiting, and agreed on a price that made sense for their home.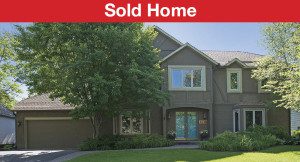 After that, they met with our expert stager, Kimberly, and listened to all of her amazing advice. We tried to keep the expenses as low as possible and focus on featuring their home's best aspects. We then marketed the home and were able to attract several interested buyers, including the perfect one with a buyer's agent on our team. The buyers were willing to pay a premium for this wonderful home, and they got it, even in multiple offers. The inspection went smoothly, and we were off on our way to close.
Although Matt and Teri lived short-term with their parents while their dream home was being built, I have no doubt it was worth every day of the wait! Congratulations on a quick sale for top dollar!
Cristina Edelstein-Skurat, Listing Expert
Building with Hanson:
Matt and Teri weren't certain they even wanted to move from their home when we first met. After connecting with Cristina, they came back to me to let me know their home had sold quickly and they wanted to start the process of purchasing their dream home which was a new build with Hanson Builders! We were able to walk through the brand new Identity Series Windom floor plan after it had been framed and dry walled and Matt and Teri knew it was the one. We worked together to secure the second ever built Windom home and they were still able to customize some colors and selections with the Hanson Builders team to make it their own.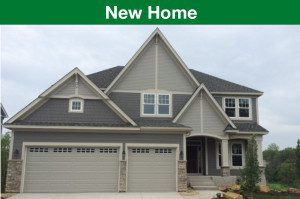 Even though they were closing on their previous home much earlier, they patiently waited for their home to be featured in the Fall Parade of Homes and as a Model home for Hanson builders for an additional month. I had the honor of visiting with them a few times throughout that period as well as they came to "visit" their home.
After the waiting period, Matt and Teri were able to close on their new home in time to get settled before Thanksgiving. As the best, and fastest selling plan in the Identity Series, I'm confident that Matt and Teri will love their home for many years to come!
Thank you for choosing to work with the K&C team to sell and purchase your dream Hanson Builders home!
Leah Powers, New Construction Specialist