Home Marketing Experts in the Twin Cities of Minnesota
We were ranked as the #3 team in the state for the RE/MAX organization and #23 in the US with more than 350 homes sold each year. We don't tell you this to impress you, but instead to impress upon you that our systems flat out work!
Thanks to our time-tested, multi-tiered approach to selling real estate, you can count on us to attract the most buyers, sell your home in the least amount of time, for the highest price possible.
What's Your Biggest Fear When Listing Your Home with a Realtor?
Unlike any other Realtor in the state, we have a cancellation guarantee that allows you to cancel if you are not happy with our services. If you're like most sellers, you worry about being locked into a lengthy listing agreement with a less-than-competent real estate agent, costing you valuable time and exposure on the market.
Well, worry no more. It takes a strong belief in the quality of our service to make this kind of offer, and we are proud to make it, as our company never settles for anything less than the highest professional standards. We take the risk and fear out of selling your home.
When you sell your home through Kerby and Cristina Real Estate Experts, you with have a no hassles, no worries experience. It's simple:
You can relax, knowing you won't be locked into a lengthy contract
You will enjoy the highest caliber of service from professionals confident enough to make this offer
You will get weekly reports on the market and how it is changing
You can cancel your listing literally the next day if you so choose, if not it's a day to day contract
We will sell your home for top dollar in the least amount of time.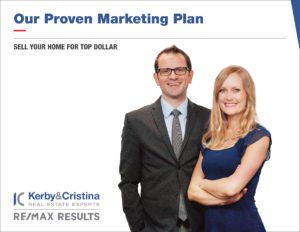 We feel confident that after meeting with one of our team members, you will see that we have the best home marketing program in the Twin Cities! Visit Our Marketing Plan to read more on our marketing and exposure.
Ready to sell your home?
Take a few minutes to fill out our Home Seller Worksheet to tell us about your home. You will receive a free, no-obligation Home Evaluation to discuss your home's value and all your selling options.