Sarah actually signed up on our home search website looking at homes. When we met in person, she told me she's the little sister of a friend of Kerby's and mine, so it was super fun to help her buy a home!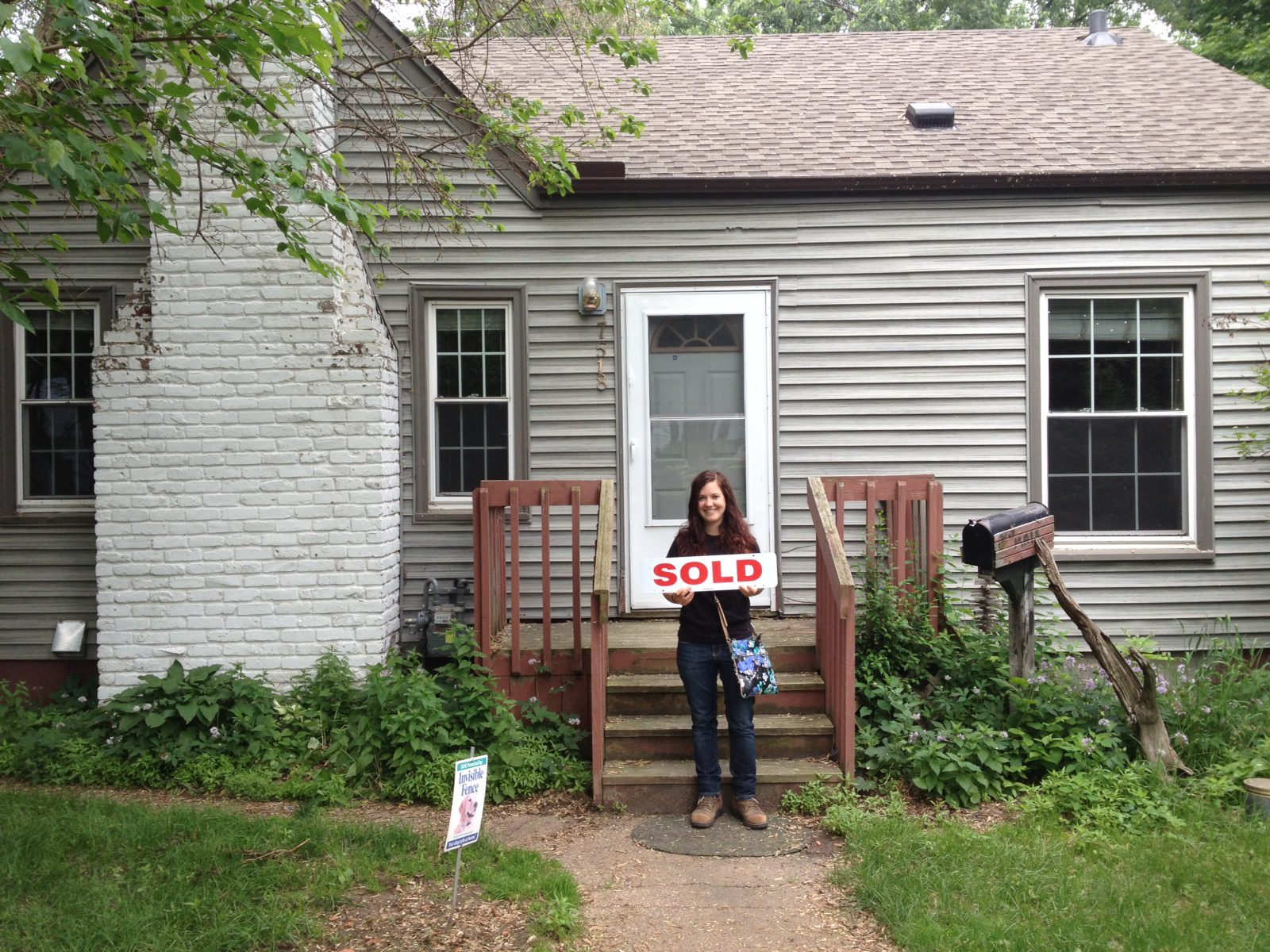 Sarah is a young go-getter! She works super hard and travels a lot for work She is really smart and good with her money and really wanted to get into home-ownership. We were really looking for something under $150k. There is a very limited market for that, especially in the Richfield/Bloomington area.  We definitely looked at several properties, but so many of them just required vast amounts of work, but we found a house that is just perfect for Sarah! It's a 3 bedroom 1 bath that has a lot of potential for growth and a super nice lot. It didn't have a garage, but since her dad is a carpenter she's going to have the opportunity to build probably a two- car garage, which will add a lot of equity into the home that she purchased at a very affordable rate and locking in at an amazing interest rate, too!
So, we got some things negotiated for her – we had the owners seal a well that was on the property and took care of a couple other things as well.
I hope she really enjoys her new neighborhood in Richfield and enjoys being a homeowner and all the small projects that comes with it! We are just so glad that she chose us to be her realtors and look forward to being a resource to her and her family throughout the years and hope she enjoys having her own place and moving in over the next couple of months!