For Christmas our amazing team surprised us at our annual Christmas party and got Cristina and I a gift card to a new restaurant in downtown Excelsior called Red Sauce Rebellion. The owners of this restaurant have a sister restaurant just down the street called Coalition and when this new place opened several of our team member tried it out and decide we needed to as well. We sat on the gift card for a few months, but when I turned 35 on the 25th of February we decided to use the gift and headed to Excelsior to check it out.
The environment of the restaurant was fun and lively. It smells like a GREAT Italian restaurant should with pizza cooking, pasta sauce simmering and wine flowing. We were greeted and promptly seated and we didn't have a reservation. They seem to have no issues getting us in and when we called to setup the reservation they were kind and cordial and told us we would have no issues with getting a table.
Our server was a great guy. You could tell he was a pro and really had a handle on his customers and the menu. He made several superb recommendation and we took him up on pretty much all of them.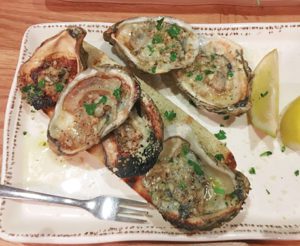 I'm an oyster lover and I had the "Charred Oysters". They have an amazing garlic butter and are dusted with fresh parmesan and a number of spices and come with a richly buttered baguette that was awesome for soaking up the flavorful sauce the oysters left behind.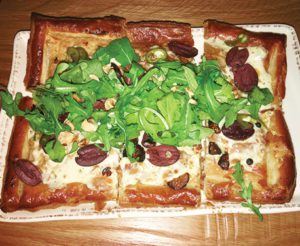 Cristina had the "Goat Cheese Tart" and that was filled with amazing flavor. It was baked on a buttery puff pastry that melted in your mouth and the flavors of figs, olives, hazelnut and serrano were a delight.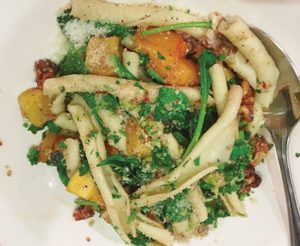 For the main course, Cristina had a pasta dish called "Strozzapreti" which had in-house made pasta noodles, butternut squash, spinach and brown butter. The flavor again was out of the park. I had to try it because Cristina was pretty adamant about how good it was.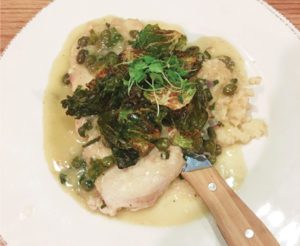 I'm a meat guy, so I had the "Chicken Piccata" which was a combination of lemon butter, capers, basil and was paired with whipped parsnips (kinda like mashed potatoes) and fried brussels. It was AMAZING! I'd highly recommend everything our server suggested, but I could tell that everything on the menu was great.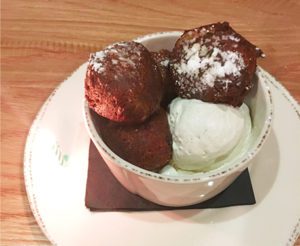 Of course it was my birthday, so we had to have the desert and we went with the fried donut holes and ice cream. They even brought a candle! They were perfectly crispy and melted the ice cream enough to ensure the donut holes had a hint of vanilla as we indulged.
If it is a birthday or not, I'd recommend checking out one of the West Metro's newest attractions… it's a GREAT little spot and will leave you wanting to head back. I know we will.
Red Sauce Rebellion Star Ratings
Food: 5
Atmosphere: 5
Price: 5
Overall: 5
Red Sauce Rebellion
205 Water St, Excelsior, MN 55331
(952) 234-4646
http://redsaucerebellion.com/