If you follow this column, you have probably picked up on the fact that our Operations Lead, Bonnie, and her husband, Latch, LOVE trying new restaurants. They recently tried Red Rabbit in North Loop Minneapolis, not for the first time, but for round two. And the verdict is… it was just as great the second time as it was the first! Here is their review…
Setting the mood…
Red Rabbit is definitely one of my favorite restaurants. The staff provided quick and friendly service.  They were helpful when we had questions about the menu and wanted recommendations. The ambiance of the space is wonderful with rustic exposed brick as well as exposed duct work. The dim lighting makes it feel all warm and cozy. The music is also on point. My husband and I were jamming to the upbeat, yet chill r & b tunes!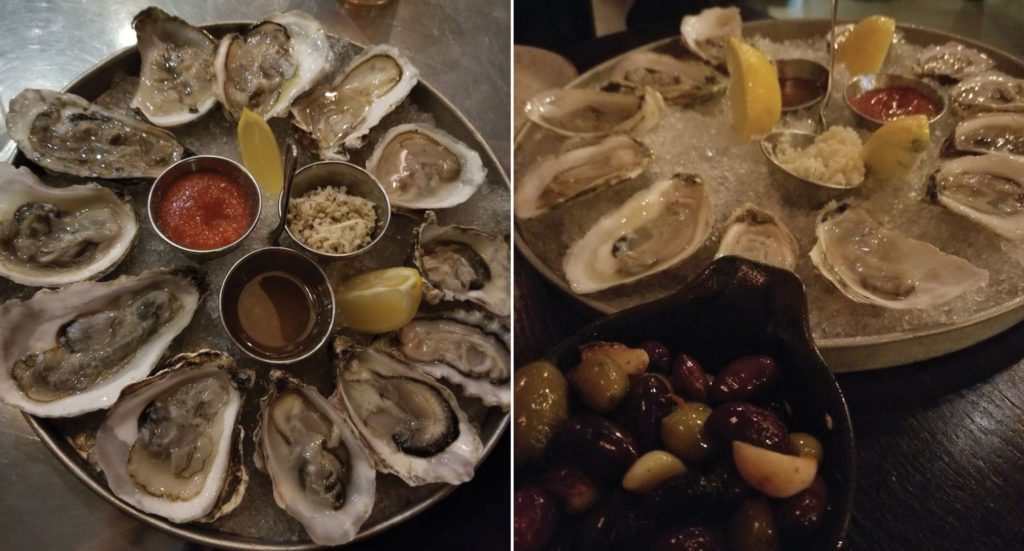 Visit #1: Oyster Mission
The main reason I originally wanted to try Red Rabbit was because I heard they served fantastic oysters. I LOVE a good plate of oysters and I must say; they have the FRESHEST oysters in town! I ordered a dozen split between the East Coast, West Coast, and House Oysters. My favorite was the West Coast Oysters. They were small and sweet… just how I like it! The East Coast and House Oysters were delicious as well! They were a tad bit saltier, but still great. There were no bad oysters, all 12 were super fresh. I didn't run into any murky/grainy ones, which is always a win when you're eating oysters.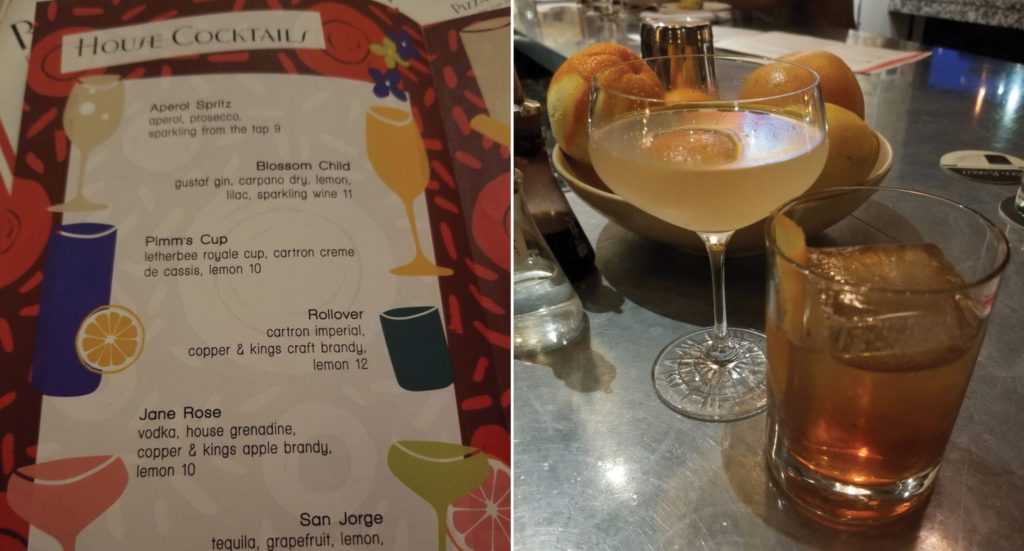 I paired my oysters with a San Jorge, a tequila specialty cocktail. It was mixed strong (no complaints) and packed with the citrusy goodness of grapefruit and lemon. Latch had an Old Fashioned. The bartender said it was voted the best Old Fashioned in town. My husband said it was one of the best he's had.
My first experience left me excited to head back in the near future to try additional items off the full menu and order more oysters and cocktails!
Visit #2: Cravings!
Confession: I was at work and could not stop thinking about the oysters we had previously eaten at Red Rabbit, so we headed back to the North Loop for a second time! Once again, the East Coast, West Coast, and House Oysters were phenomenal!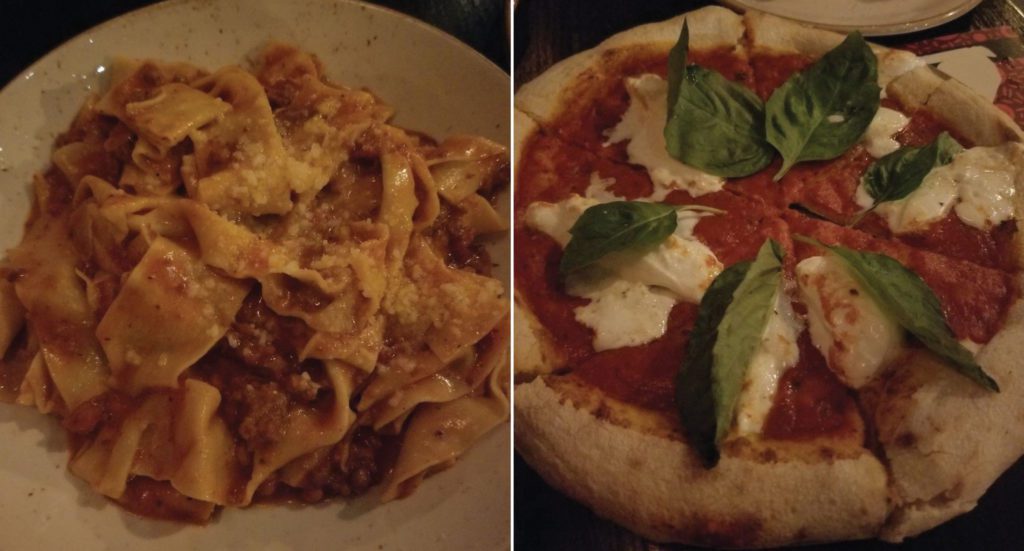 In addition to the oysters, we tried some items from the full menu. I loved all the dishes we ordered. The Wood Roasted Olives on the happy hour menu were surprisingly delicious. The dish was warm and impeccably seasoned. My Bolognese Pappardelle pasta dish was scrumptious. The noodles were cooked to perfection and tasted like they were homemade. I'm not sure if they are or not, but YUM! Latch ordered the New World Margarita Pizza and that too was so very tasty! You could tell it was made with super fresh ingredients. We both loved the creamy texture and flavor of the burrata cheese.
In Conclusion
We feel like the menu has few enough items to be able to make every item well, but enough variety to please every person that dines with them. The prices are incredibly reasonable when you take the quality of the food and the amount of food you get per plate into consideration. Plus, there is a very solid drink menu (including refreshing non-alcoholic options).
You won't regret giving this place a try, that is for sure!
Red Rabbit North Loop Star Ratings
Food: 5/5
Atmosphere: 5/5
Price: 5/5
Overall: 5/5
201 N Washington Ave, Minneapolis, MN, 55401
(612) 767-8855
www.redrabbitmn.com