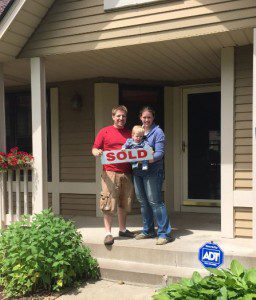 Ben and Jess lived in a great place in St. Louis Park that was close to everything. However, with arrival of their son Preston almost 2 years ago things started to get a little cramped. Once Preston started walking the search was on for a bigger place.
Their house in St. Louis Park was cute and in a great location and with some minor touch up and some great marketing the place would sell quickly. The bigger challenge would be finding them a new place in the highly desirable area of Woodbury. However after losing a few homes in multiple offer situations we finally landed the perfect house, a very rare one story rambler with a finished basement. Needless to say room is not an issue any more!
Congratulations Ben, Jess, and Preston!
Seller's and Buyer's Agent: Eric Wozniak