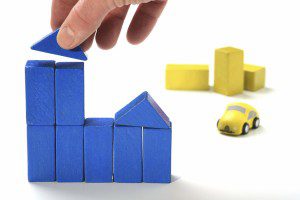 Clients ask us on a regular basis what tips we can suggest when placing an offer on the home of their dreams. Below are a few great tips we've got for buyers as we navigate the real estate transaction with them… enjoy!
Tips for Making an Offer
1.    Ask your Realtor to prepare a "Comparative Market Analysis (CMA)" for you, showing you selling prices of similar homes for the past six months to a year. Offer the lowest price, or less, that any similar home has sold for during this time. Increase your offer for added features.
2.    If you have time and money, hire an appraiser. You'll save money for an appraisal used for both setting the price and obtaining a mortgage. Make sure your lender approves the appraiser.
3.    A seller is less likely to accept an offer with a smaller deposit. In a hot market, you might want to offer a bigger deposit.
4.    Give your deposit to a neutral party (agent or Escrow Company) who can hold it in a separate account in trust for you until the offer is accepted and the deal closes.
5.    Escrow instructions should state that your deposit will be automatically returned if the deal doesn't go through due to unmet conditions within a specified time period.
6.    Since most terms of the purchase agreement revolve around financing, the type of mortgage should be spelled out.
7.    If you want to beat out the competition or get better terms, offer the full price.
8.    Give yourself a way out of a purchase agreement with contingency clauses.
We've enjoyed sending you home shopping tips. We look forward to giving you, and others you know, the best possible service!
Please feel free to call us with any questions.