By Laura, Guest Blogger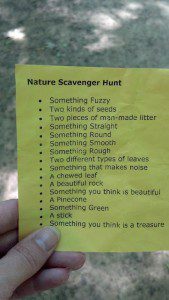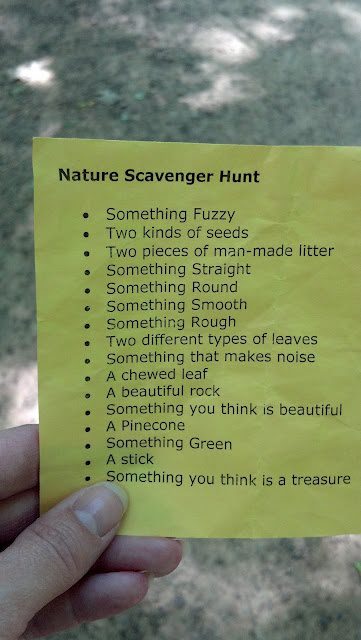 Need something to do to keep the kids entertained?  Need a mixer for a corporate retreat?  I've got just the thing!  A nature scavenger hunt is a great way to bring people together, give them a common goal and keep everyone having fun.  Plus, it's super cheap and easy!  All you need to do is make a list of items to search for and throw in some "getting to know you" items as well.  This particular list is for springtime, but you could do it for any season.
Fill your list with both particular items to search for (rocks, seeds, litter) and abstract items that bring in people's personalities (something beautiful, something you think is a treasure).  Set a time limit, send people out in teams, and see what people find.  Then, come back together and share about your collections.
Now, I know it's not Summer yet (at least here in Minnesota), but you really could play this game in all seasons.  For winter, people could still find physical items like rocks and stick.  For the abstract, have people make a small snow sculpture they think fits their personality.  I'm sure you can come up with tons of other great ideas.  Until next time!