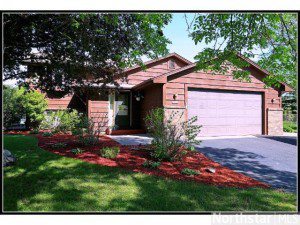 Heinz's home purchase went off without a hitch. I can honestly say it was one of the smoothest transactions I have ever had the pleasure of working.
I first met Heinz via a virtual consult. He was gearing up to make his very first home purchase, and had a wedding coming up in just a few short months as well – so we had to work fast! Getting pre-approved was no problem, and he had quite a bit of flexibility when it came to his search criteria. We were looking at any well-maintained single-family home in the northwest suburbs (plus of course a marvelous kitchen for preparing extravagant feasts) and it didn't take long at all until I got a call from Heinz saying he had found the perfect home. I was out of town, but Heinz had decided to check out an open-house on a whim.
After speaking with the seller's agent I discovered that there were already multiple offers on the property, so we would need to work very quickly. I was able to get him the necessary paperwork and negotiate the whole transaction that evening – and by the next morning we had an accepted offer! The next few weeks flew by and the closing went ahead without an issue.
Heinz plans to move in next month after his wedding, but maybe he'll at least swing by the property a few times before that to take advantage of the massive pool! Congratulations and welcome home Heinz!
Ryan Bunke