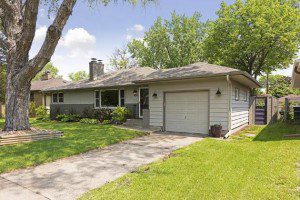 I met Jake and Christina when they reached out to me about selling their home in Robbinsdale. They're goal was to move closer to family, and they had researched top realtors in the area, which is how they found me. We had a great time taking a look at their adorable house, and all the updates and upgrades they had done to the home, including wonderful patio and landscaping, as well as some great features in the kitchen and bathrooms. They had a very cute little boy and we connected on a few levels, besides the fact that we have the same name!
They took all of my advice to heart, and did a great job with the staging and making sure the property was clean and ready to go. We put their house on the market with our professional photography, and attracted a great offer within a very short period of time.
Congratulations on the sale of your home, Jake and Christina! I wish you the very best in your new stage!
Seller's Agent: Cristina Edelstein-Skurat