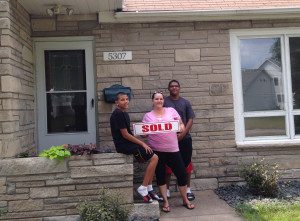 I had the pleasure of working with Kim and her two sons, Marcus and James Jr., to find their dream home. After a few months of searching for the perfect home, we stumbled upon a beautifully renovated four bedroom in Brooklyn Center.
The kitchen was gorgeous with granite countertops, a modern backsplash, and new stainless steel appliances! In addition, this house is ideally located for a short commute for Kim. Marcus and James Jr. are excited to start off the new school year with their own rooms!
Congratulations on your new home Kim, Marcus, and James Jr!
Buyer Agent, Bonnie Nguyen