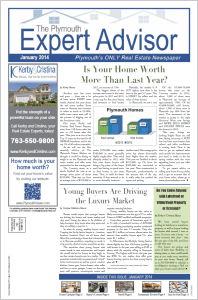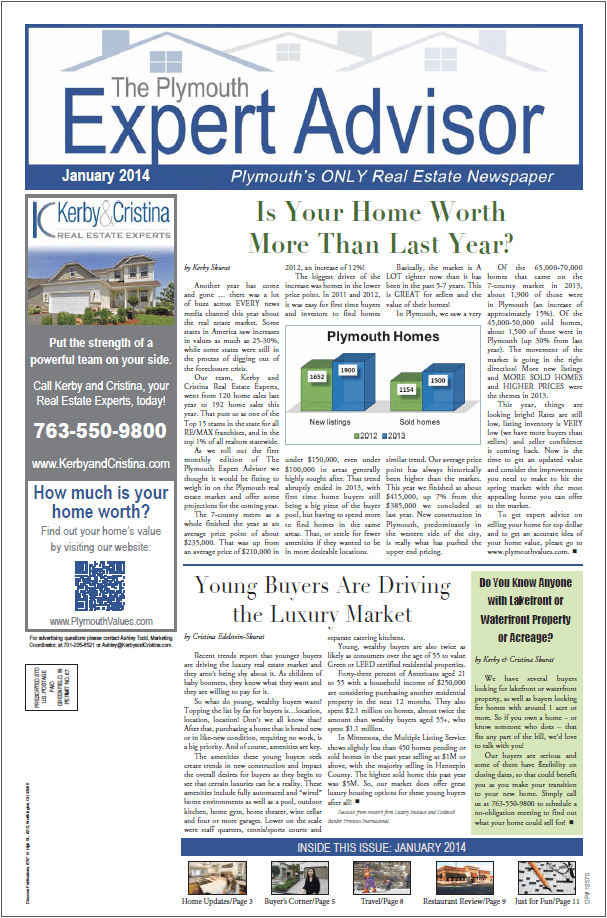 We are proud to announce the first edition of Plymouth's only real estate newspaper, The Plymouth Expert Advisor.
Want to know if your home is worth more than last year?
What is driving the luxury housing market?
Where can I go for a great dinner in Plymouth?
To fulfill your curiosity to these questions and read many other interesting stories from home improvement to travel to recipes you'll want to keep, view The Plymouth Expert Advisor – January 2014 online now!