Ben was looking to purchase his first home when we met in our office with his parents. He had been saving his money toward a down payment since he was a teenager. He started working by running a small business fixing bikes out of his parent's garage. He liked the potential of a fixer upper for his first home since he recently worked on restoring a sailboat with his dad over the course of 2+ years.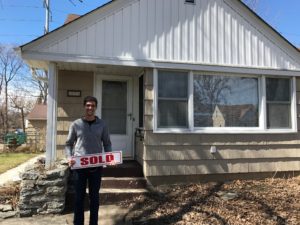 He couldn't wait to start working together with his dad on his new home. Ben was excited when he found a home in Saint Louis Park that he really liked (where he'd be near his grandmother and cousins). We put our best offer in right away, along with a "Dear Seller Letter"… and we got it!!! Just like that!
Good Luck Ben! I can't wait to see the transformation!
Buyer's Agent: Tiffany Fiore