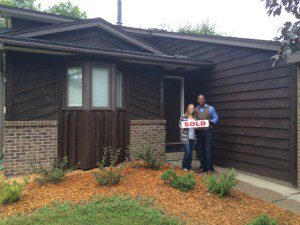 I first met Marzel and Ashley at our RE/MAX office in Edina to discuss their home search. They were the cutest couple and I liked them right away. As we got to talking, I ended up recruiting Ashley to take our new Marketing Coordinator position. It has been a great fit and she is amazing!
They had a couple delays before proceeding with their home search over the next year and a half with getting married, not to mention job changes :), and worked closely with our loan officer from Wells Fargo, who guided them through the process.
Then we got the call (or the head popping into my office!) saying: "WE ARE READY!!!" 🙂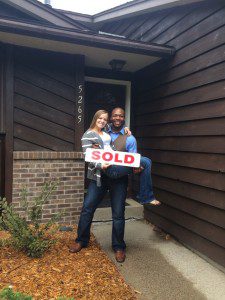 We got out there right away and Leslie showed them the best homes and they knew, when they walked into that home on Welcome in Crystal, that this was the perfect home. It was 'IT'! A beautifully updated multilevel split, we knew we had to come in with a strong offer. And we got the home! We then had a hurdle or two to address with the appraiser but it all worked out for the good and in the end they officially got the home!
Ashley and Marzel, congratulations on your first home! We are so happy you get to move in to a new place that truly feels like home. Best of luck as you make your color selections and get to painting!
Lead Agent, Cristina Edelstein-Skurat