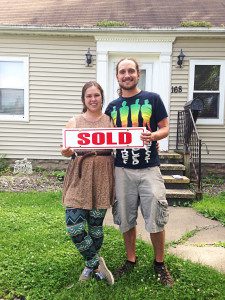 Megan and I met in April to discuss her home search, and only two weeks later we were able to find her a cute 1.5-story home in West Saint Paul. At offer time, we found out there were already several offers in on her property, but through smart decision-making and solid research, we were able to secure her the winning bid.
Megan and her boyfriend, Paul, both work together at a restaurant. Megan is also going to school studying acupuncture. They make an adorable and fun couple. Paul loves to cook, and I know they'll have a great time entertaining their friends and family in their new kitchen. Their new home also has a backyard patio, and a nice yard for their dogs to play in.
Although we had to arm-wrestle with some challenges during the loan process and had a photo-finish closing, we're happy to report that Megan is now a proud first-time homeowner.
Thank you, Megan, for allowing us to help you — we wish you many happy years in your new home!
Shannon Walling