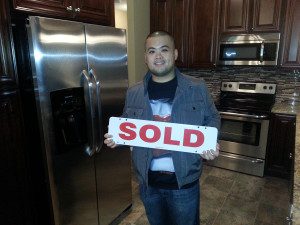 Kevin Tan is a solid Guy! He works hard and wanted to be efficient about his home search, but to also find the right place close to where his mom lives. He is very familiar with Minneapolis, Crystal, Robbinsdale, and the areas surrounding, and wanted a good value of a home. He was naturally attracted to more updated homes, and as we continued searching we found an awesome new construction in Crystal in his price range.
We made an offer on it but it got into multiple offers and another buyer had offered more the first time. However, a few weeks later, we got a call from the agent that that buyer had fallen through and that they had accepted Kevin's offer. We were very excited for him to be able to buy new construction in Crystal around $200k.
Congrats on your new home, Kevin! I hope getting all your new furniture and getting settled in has gone well! Hope you are able to entertain a lot over the coming year and that you truly enjoy your new place! As always, if you need anything, we are here for you and we look forward to being a solid resource for you over the years to come!