Kerby and I met Jason and Holly when they started their process to move to the Twin Cities from Fargo area. Holly had just been offered a fabulous job as the Children's Director at our church, and it was very exciting to be able to have the honor of helping them.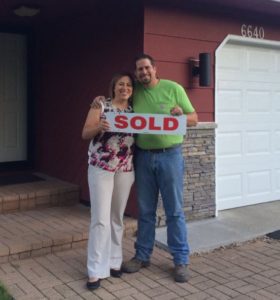 They have an adorable little girl and wanted to find a home that would truly serve their needs and keep them with a good commute to her work.
We did a little bit of remote looking at homes with them, but primarily focused on finding the right home during their visits and once Holly had already moved here to start her job. We did have to walk away from one home during the inspection period after they decided it was not the right fit since the sellers were not willing to negotiate the necessary repairs. But, as we've seen time and time again, that worked out completely in their favor since we found the perfect home for them in Maple Grove!
Congratulations Jason and Holly! I hope you had a great time moving in this weekend!
Lead Agent: Cristina Edelstein-Skurat