Read our recent Q & A with the owner of Holton Electric, Ted LaFrance, one of our preferred contractors. His knowledge and expertise will get you the electrical outcome you expect!
Q: How did you get started in the field?
A: My father was an electrician and a heavy do-it-yourselfer, and still is. I learned from him early on and continued to build on that experience at my wife's family farm in SE MN, home remodeling and business consulting for trade businesses. Overtime I grew to understand I wanted to go fulltime with a trade business, preferably electrical, after identifying a competitive advantage in building the structure that Holton Electric has now created. My wife and I purchased Holton Electric, which was founded in 2007, and operate it daily with a focus on the client through efficiency, systems/processes, continuous improvement, morals, and just an outright desire to help homeowners and businesses.
Q: What makes your company different from the others out there?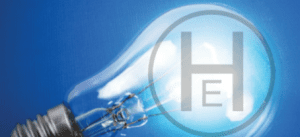 A: We work really hard to place our clients first which means excellent customer service, thorough explanation of the project/issues at hand, transparent billing, top notch electricians that truly pride themselves on their work and support staff behind them ensuring they are the most efficient in the field when working on your home or business project. We have a team of (4) dedicated electricians perusing the metro daily and myself, the Owner, supporting them and you behind the scenes. That structure sets us apart from the others.
Q: What can you do for our clients to help them improve their home?
A: The big kicker right now is LED lighting—there are so many rebates available it is crazy! We can help your clients weed through all of that. We can also help on making the needed improvements to meet code prior to the sale or purchase of a home. Code is tough sometimes, but safety is of the utmost importance and that is what the code provides all of our families. Long story short, we like electricity and are happy to help with anything—we have a team with some serious experience at your call.
Q: What are the best tips for electrical maintenance?
A: In MN, as a homeowner, you can perform most electrical work in your home yourself. If you are doing so, that is great! A few pointers for the do-it-yourselfer:
Prevent power outages by ensuring there are not too many appliances loaded on a single circuit; a dedicated circuit for each heavier appliance is recommended.
Regular testing of GFCI outlets to ensure proper working order; these are the outlets you'll find in the kitchen and bathroom that protect the user from any electrical issues.
Before working with any wires or connections; use a voltage tester to ensure they are dead. Improper electrical panel labeling is unfortunately very common and can lead to contact with electricity you may not desire—the panel may not show all circuits or appliances that are on it so a light fixture you think is off at the breaker may still be hot.
If a circuit breaker or fuse continues to trip; seek a professional to curb the issue which could be related to #6 below or an overloaded or underpowered circuit.
Rid yourself of extension cords; they are only temporary and not designed for extended use.
AFCI breakers are valuable to install in older homes; they sense the danger of a nicked wire (have you hung a picture recently?), degraded connections, etc. The Electrical Safety Foundation estimates that AFCIs could prevent 50-75% of fires caused by arc faults which is the leading cause of fires. AFCIs are required in new homes.
If you are in need of any electrical work or have questions about anything above, please call the expert, Ted LaFrance, at Holton Electric at 651-769-4110 or email tlafrance@holtonelectric.com. He will be able to answer any question you have so you feel comfortable in your home.