The Mehta's wanted to move to a new home with more space and more amenities for some time. Their finances were in place but, a failed sale with a different realtor the first go around had them second guessing the market.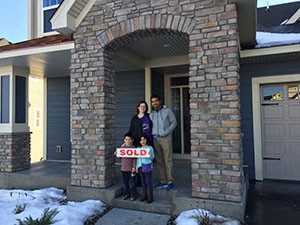 During our initial consultation we discussed pricing and how its critical to price it right the first time. We also chatted about how Donna & Sachin would benefit from a consultation from one of our stagers, something we provide to all of our clients free of charge. By paying close attention to the low inventory numbers in the Mehta's sub market, staging the home correctly, pricing the home competitively, and executing our marketing blitz we were able to get the Mehta's multiple offers over asking price!!!
Plus we utilized the power of our team to help the Mehta's find another home at the same time, and negotiate a purchase price of $20,000 below asking price to boot!
Congratulations Donna and Sachin and enjoy your new home!
Listing & Buyer Agent: Eric Wozniak