I met James and Yvonne this past year during the week of Christmas. James lived out of state and was in town for a few days and wanted to see some houses. With a goal to find a home for his fiance and their family, we went on a quick whirlwind of showings, but as it turned out, house #3 ended up being the 'Perfect One'. We submitted our offer and it was accepted all on Christmas Day! What a great present for James and Yvonne's family.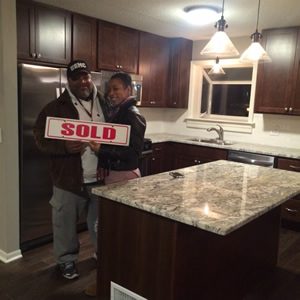 The family has all moved in. James is following a few weeks later after moving up from down south. The couple is already making plans for their August wedding and they will be having it in their new backyard!
Congratulations you two! We wish you a bright and happy future in your new home together!
Buyer's Agent, Krista Holen