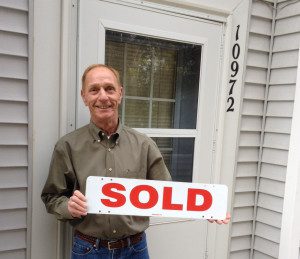 Due to a job relocation, Clair and his wife Debra needed to move from Cincinnati up to Minneapolis. But for the time being, Debra would stay behind to finish the last few years of her teaching career while Clair would move to be closer to his office in Brooklyn Park. Having never purchased a home before, I was excited to help the Southworth's get a great deal on their very first property. Since they still lived in Cincinnati, we would only go out for showings sporadically when Clair was in town. The only absolute "must have's" for the Southworth's were that their new home be a fairly updated town-home that allowed them to bring their dogs. This gave us plenty of options, and our search took us all over Maple Grove, Plymouth, Brooklyn Park, and the surrounding areas.
Eventually, we came across a great town home in Brooklyn Park about a mile away from Clair's office. It was spacious without being extravagant, updated without being flashy, and even had a nice patio for Clair to enjoy with his cup of coffee every morning. We negotiated an offer, had the inspection, and moved on to closing.
Clair and Deb, it has been a pleasure helping you make your very first home purchase – Welcome Home!
Ryan Bunke