NEW YORK (CNNMoney) — The nation's extremely favorable mortgage rates sank even lower this week, setting records for both the 30-year and 15-year fixed rate loans.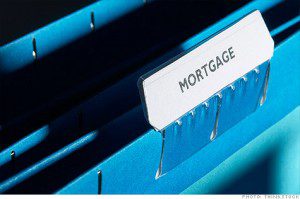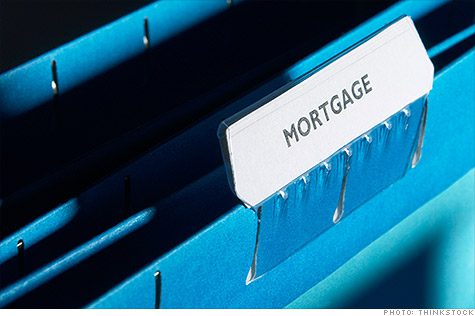 The 30-year fell to 3.31% from 3.34% last week, according to Freddie Mac (FMCC, Fortune 500), the government controlled mortgage backer. The 15-year rate averaged 2.63%, compared with 2.65% a week ago.
According to Keith Gumbinger, vice president of mortgage information company HSH Corp., the current conditions mean it may make sense for current mortgage borrowers and new homebuyers to look at shorter-term loans.
"If you're looking for Black Friday deals and door-busters, it's pretty hard to beat the savings," he said. "To really rack up savings, you might also consider a purchase or refinance using a loan with a term shorter than the traditional 30 years."
The numbers add up like this: Homeowners current paying off 30-year loans with rates of 4% spend about $1,098 a month in mortgage payments on a $200,000 balance, paying a total interest cost of $143,739.
Refinancing at 2.63% for 15 years would cost them about $250 a month more, but they would wind up paying just $42,250 in total interest and their payments would end years earlier.
Refinancing into another 30-year loan at 3.31% would cost homeowners only $877 a month, saving $221 from the existing loan. But the total interest paid would come to $115,725 over the life of the loan, a difference of more than $73,000 compared with the 15-year mortgage.
Low interest rates are very helpful to the housing market by slashing the monthly costs of ownership, which homebuyers often focus on when calculating if they can afford to buy a home. With home prices also down about 30% from their recent peak, according to the S&P/Case-Shiller home price index, and employment numbers gradually improving, affording a home has rarely been easier.
The report adds to other recent good news for housing markets, with existing home sales, prices and new construction all recording upticks.
Search for homes: www.MinneapolisHomeViewer.com.