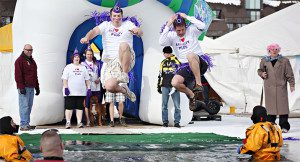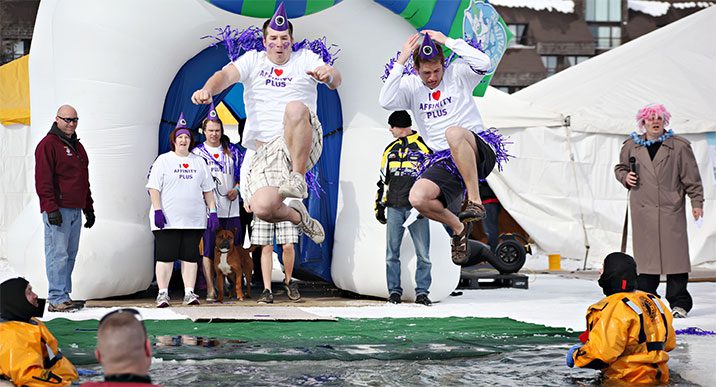 You may have heard about it on the news, read about it online, or maybe even seen a video on YouTube, but what exactly is this "Plunge" that everyone's talking about?
The Polar Bear Plunge — presented by Minnesota law enforcement as part of the year-round Law Enforcement Torch Run events to benefit Special Olympics — is a unique opportunity for individuals, organizations and businesses to support Special Olympics athletes by jumping into frigid Minnesota waters. It consists of 16 different events that take place across Minnesota during the coldest months of the year. From January through March, our Plunge crew will be traveling around the state to 16 different communities with one goal in mind: raise funds for Special Olympics Minnesota!
The concept is simple: Participants raise a minimum of $75 and take a dip into one of Minnesota's frozen lakes. But the Plunges are so much more than that. They're the kind of fun and exciting events that you really have to experience to understand.
So grab a friend, coworker, family member or go at it alone — register today and you'll have bragging rights for years to come. Not just anyone can say they jumped into a Minnesota lake in the dead of winter, right?