When I first met Kyle at the office for our consultation, he had accidentally showed up a day early. Luckily, I was there for a different client (who just so happened to be about 45 minutes late), so everything timed out perfectly and we were able to fit him in.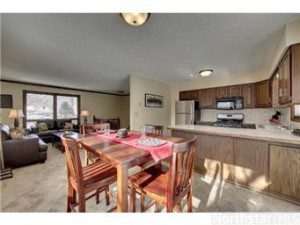 A hard worker with plans to start his own business in the near future, Kyle knew what he wanted and was ready to make a move as soon as he found the perfect house. We started showings almost immediately and focused on the west metro. Many of the homes had particular appealing features, but nothing really grabbed Kyle for a few weeks.
As we got closer to the end of his current lease, we intensified the hunt and started looking at a few other locations. Finally, we found a fantastic remodel out in Mound. The house had undergone extensive foundation rehab, and was now a marvelously updated home with a great yard and in a great neighborhood. There was plenty of space, and almost no projects that would require Kyle's immediate attention upon moving in.
We wrote an offer, breezed through the inspection, and patiently waited for closing. And the rest is history! Kyle is now fully moved in with his girlfriend and cat and is now ready to tackle the next big adventure.
I've had a blast helping you with your home search Kyle, and I'm excited to hear how things go. Welcome home!
Buyer's Agent, Ryan Bunke