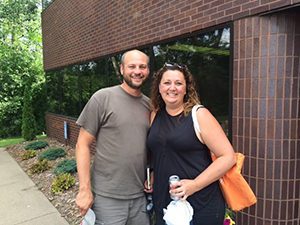 From the moment Shanna walked into the Hanson Builders Model home in January, I knew I was in the company of some amazing people! After meeting her husband, Danny and their two adorable little girls, I was absolutely sure of my initial feeling. After relocating to Minnesota (from other extremely beautiful, and much warmer climates like Florida and Hawaii (I know), the Murphy family had been on the hunt for a place to call home for the last year and a half. They had seen every option available in the area and just hadn't found anything they were ready to move forward with, until that fateful day.
As we all sat at the closing table this week, we couldn't help but reminisce about the day Shanna decided to "just stop in" to see the newest Hanson Builders homes in Plymouth. She even said to me walking through the door, "I know these won't work, because I know Hanson is a custom (read expensive) home builder…". It wasn't until after we walked through exactly what options we have available that Shanna walked out with a smile on her face, letting me know she'd be back to show her husband, soon! Shanna and Danny immediately grasped the value in this unique new home offering as I walked through all of the inclusions in the home prices.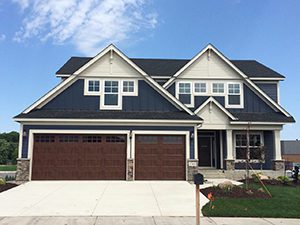 Quickly after meeting Shanna, and the rest of the family and we began discussions about building their dream home with Hanson Builders in our newest Maple Creek Meadows Development. With two young girls, moving in within walking distance to the newest Meadow Ridge Elementary School was a no brainer. Within the month, they were on their way to designing their own Identity Series Windom home!
I know that the Hanson Team, myself, and the Murphys all enjoyed the journey of building and they are more than thrilled with their new home! Thank you for letting me be such a huge part of this piece of your family's story, Murphy family! The pleasure was completely mine!
Buyer's Agent: Leah Powers