Justin and Amanda reached out to us at the beginning of the year to get some guidance with starting their home search. They were excited to find their first home, with the goal of staying close to the church we go to, New Hope Church, where Justin works. Amanda works from home and also watches their beautiful, active, twin daughters who are about 16 months old.
We had pizza at their apartment one evening and dove into their search criteria, ideally a single family home within a certain radius of the church, with three bedrooms and within a comfortable price range. We set off on their home search casually over the next few months, really picking it up more in the summer. While they were willing to put some work into a home, since Justin's dad is a contractor, there were many homes that required too much work. We did find a home that seemed like a great option since it was a remodel, but during the inspection, found that there were enough concerning items that were not of cosmetic nature, so we moved on with the search.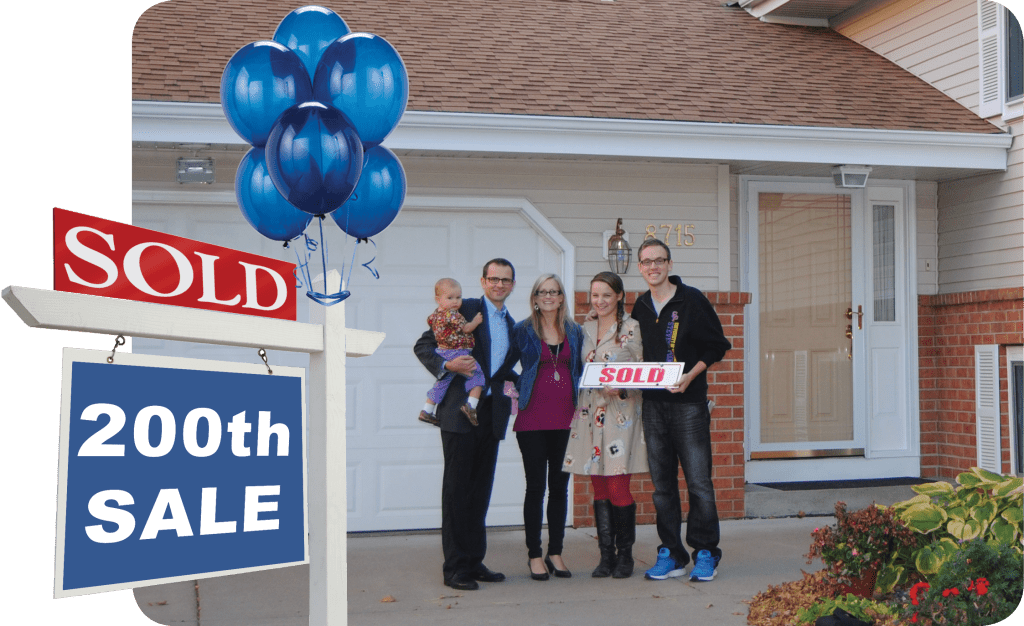 We found a wonderful home at the beginning of September that fit all their criteria. It is in a quiet, cozy, family friendly neighborhood in Brooklyn Park, and the house was clean, solid and with a great backyard. It has a wonderful master bedroom and bath set up, as well as two family rooms in the basement, which provides for great space to host and for areas for kids toys. I bet they are so excited for a little more space after being in an apartment! I am excited to see the improvements they'll do over the next weeks, since they plan to remodel the kitchen and open up a wall to the dining/living area. It will look amazing!
Justin and Amanda, it's been a pleasure having the honor of helping you find the right home. Congratulations on your closing – and we also get to celebrate our 200th closing of the year! Welcome to your new home!
Lead Agents, Kerby & Cristina Skurat