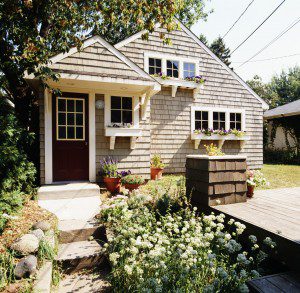 Eventhough it's the dead of winter, everyone is dreaming of spring… and summer! Get inspired this winter at a few local Home & Garden Events in the Minneapolis Area.
February 10-12
Lake Home & Cabin Show
Minneapolis Convention Center
Who else but a Minnesotan would end a hectic work week and drive three hours in the dark to sleep on a creaky bed just to "be there" for that first cup of coffee on the dock? We have a love affair with our lake homes and cabins and each year we rekindle it at the Lake Home & Cabin Show. The Lake Home & Cabin Show is Minnesota's ONLY show that specializes in second homes and the second home lifestyle. If you own a lake home, cottage or cabin or you want to own one this is a truly unique and focused event you'll want to experience.
February 16-19
Home & Patio Show
St. Paul River Centre
Whether you're building a new home or sprucing up the one you have, there's something for everyone. The Home and Patio Show has hundreds of exhibits and featured displays covering 3 floors of the River Centre complex. From Kitchens to Baths, Porches to Landscaping, Interior Designs and Exterior Remodeling, We Have It All… Including free daily workshops and seminars on Cooking, Home Improvements, Gardens and Landscaping. Get ideas. Get inspired. Celebrate spring!
February 29-March 4
Minneapolis Home & Garden Show
Minneapolis Convention Center
The Annual Minneapolis Home Garden Show, only place for you to experience what's new in home, gardening, remodeling, home decor, and more! You'll have the opportunity to meet over 1,000 experts and experience thousands of products and services.
Chip Wade of HGTV's Curb Appeal; The Block and Designed to Sell will be appearing at the 2012 Minneapolis Home & Garden Show as well as Yigit Pura of BRAVO's Top Chef: Just Desserts, Mark Brunetz of Style Network's Clean House and Marjorie Johnson of Blue Ribbon Baking!