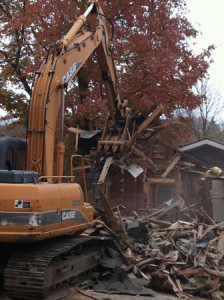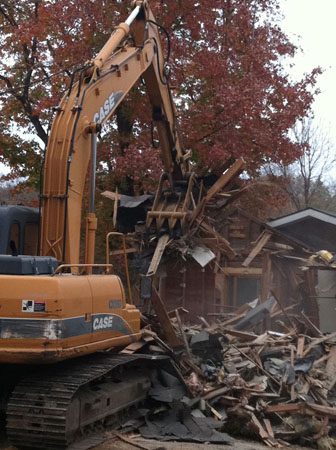 Have you ever wanted to help a neighbor or friend and just didn't know how? Neighbors and friends from a Medina neighborhood have stepped up to help a deserving couple in a tangible way.
A recent article from the Lakeshore Weekly News was brought to our attention that we wanted to share in hopes of encouraging you to lend a caring hand to those in your community.
Enjoy this article!
Neighbors Lend a Caring Hand to Medina Couple
By Gail Lipe
Reporter
What goes around comes around. That saying seems appropriate for Operation KARE, a project to help provide a new home for Rick and Karen Sampson of Medina. Though Rick said they have done nothing to deserve the unexpected "outpouring of kindness involved," Justin McCoy begs to differ.
McCoy said the couple has poured themselves into the surrounding communities of Maple Plain and Medina in multiple ways, volunteering in the communities, at the Maple Plain Community Church and at the local food shelf.
"It is our time, and our turn, to return the favor and help them out," said McCoy.
About a year ago, the Sampsons finally asked for help to fix the leaky roof on the 22-by-24-foot oldest section of their home. They had been in the house about 21 years, and the roof had been leaking for 12 of those years.
"My wife and I have no credit," said Rick. They own the house, and do not use credit for anything. "If we want something, we work extra hard and pay cash for it." Both are retired, and are plagued with different health issues. Rick was diagnosed with prostate cancer about seven years ago and underwent surgery. They were unable to remove all of the cancer, and he continues to undergo chemotherapy to keep the cancer in check. Karen has heart problems, and has also been suffering from respiratory issues. Their medical conditions limit what they can do, and though they would rather give help than ask for it, they knew they could not fix the roof themselves.
Once their church family found out about the problem, seven people started meeting on a weekly basis looking for options, said McCoy.
After they looked at the house and found that the walls were starting to rot, fixing the roof seemed more like a Band-Aid. They also found out the house was not sitting on a foundation, and mold was an issue, which was believed to contribute to the health problems.
"It was worse than we thought it was," said Rick. "A little roof fix turned into a big deal." After looking at several different options, the group settled on tearing down and reconstructing the older part of the house. "The first goal was to get them [the Sampsons] out of the house," said McCoy. A local couple opened their home to the Sampsons, and their health began to improve after leaving their home.
The demolition and reconstruction of the house is underway. McCoy said it began about three weeks ago and is going well. The majority of the work is being done by volunteers. Professionals have donated labor and supplies, which has been a huge help, he said.
"It's been fun to see the community come out in support of this," said McCoy. Even people with no connection to the family have provided resources and time, he said.
The original goal was to raise $50,000 for the project, and there is still more to go to reach that goal. "Everything so far has fallen into place," said McCoy. "We have faith that will continue."
They plan to have everything completed for the Sampsons to move back into their home by Dec. 1. Even with the health issues, the Sampsons have continued to help others. Rick, a retired auto mechanic, continues to work on cars and teaches people how to maintain their vehicles. He also runs errands for those who do not have a car, plays bass guitar in the church worship band and works with Karen cooking for church events and volunteering at the local food shelf.
"If there's a way to help someone … I enjoy whatever I can do to help people," said Rick.
Karen's passion is cooking, and she has been sharing that with the community by delivering home-cooked meals for families in need or making birthday cakes, said McCoy. He said they both have a "service heart" filled with gratefulness, and it has been "cool to see their gratefulness" through the process of building them a new home.
"This is greater than we are," said Rick. "All the praise and glory to our Father and our Lord Jesus Christ."
Operation KARE:
People can assist with the project by sending financial contributions to:
Operation KARE at 6250 Highway 12, Maple Plain, Minn., 55359.
For volunteer opportunities, e-mail Justin McCoy at: mccjus@gmail.com.