This is an article written by an interior designer I wanted to share with you?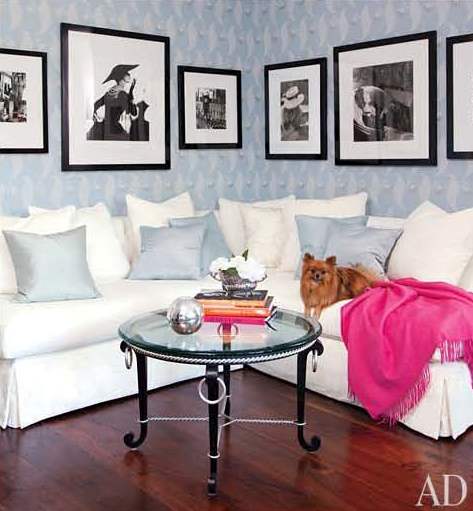 Art should be hung at Eye Level. But, whose eye level? A simple rule of thumb is to place the centerpoint of the art at approximately 60″ above the floor. From there you can adjust accordingly to the height of the piece of furniture that the art is being hung over. This is a great starting point and helps guard against hanging the art too high!
I always try to make the art look like it is in a grouping with what is below it. To find the center point of the art, measure the full height of the piece of art, including the frame and divide by 2. Then, measure the full width and divide by 2. The point where they intersect, is the center point of the picture. Using a metal tape measure will be great help. Also, use a pencil to make a dot on the wall.
Measure twice and hammer in a nail once.
Or… You can call Jayne Morrison for all your decorating needs! (763-476-9563).