To those of you out there who are married – I know you could all use a little more spice in the bedroom.  To those who are single, make your bedroom romantic and the romance will come to you.  Here are a couple tips:
Add Something Shiny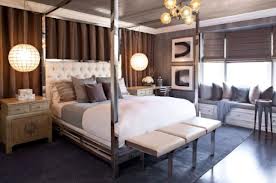 Shiny metallics in the bedroom are a great way to add some class.  You can put in a metal chandelier, metal headboard, or metal-framed pictures or mirrors.  It's also a great way to bring both hard and soft in the same space.  And speaking of hard and soft…
Opposites Attract
Bedrooms don't have to be pink and frilly to be romantic.  Both masculine and feminine touches can work incredibly well together (obviously).  Dark and light colors, different textures like leather and linens, ideas like this can go a long way to ramp up the romance.
Mix in Some Color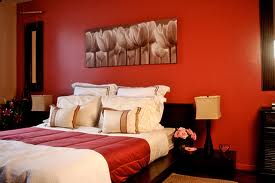 Spicy colors like oranges, reds and purples are proven to set the mood.  Couples with these colors in their boudoirs rank high in the romance department.
Mood Lighting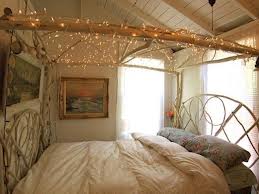 I know you like to read in bed, but sometimes it's time to put Twilight down, turn off that giant lamp and turn on the soft lighting.  Dim lights are great for bringing romance to mind.  It's the best of both worlds:  you can still see, but flattering light is great for a confidence boost.
Of course, all of these tips are for a woman's benefit.  If you're a man, the only thing you need is for the woman to show up.  Am I right guys?  Until next time!