Many of our clients ask us where interest rates are headed over the next several months. While no one has a crystal ball, we did want to share what some experts are saying on the subject.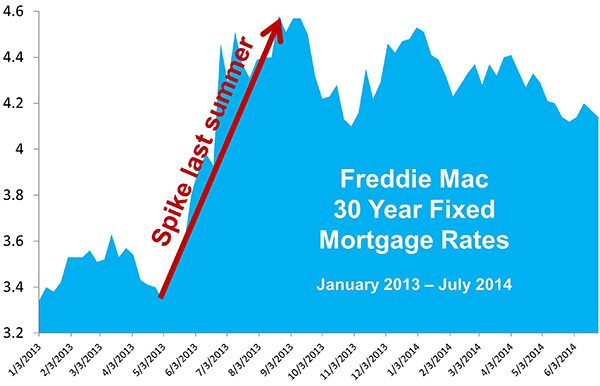 HSH.com
"For now, and likely through the summer, we may see data-driven bumps and dips in rates. Although we managed a slight dip presently, a bump is in order before long."
Freddie Mac
"In the next few months, mortgage rates are likely to remain at their current, low level, but will not remain there for long. As the Federal Reserve is expected to 'taper' its purchases of long-term Treasuries and mortgage-backed securities, and as economic growth picks up, long-term yields will gradually rise. Fixed-rate mortgages are expected to be higher in six months, and may even approach 5 percent a year from now."
National Association of Realtors
"Mortgage rates could move suddenly higher in anticipation of rate increases, much as they did last summer when refinance and transaction activity was high. Steady purchase transaction volume and lower refinance volume could mean that mortgages rates may adjust in a more gradual fashion. In either case, as the economy improves—and today's data clearly suggests it is improving—the overall trend for mortgage rates is up, not down."
Fannie Mae
Projects the 30 year fixed mortgage rate to be 4.3% by the end of the year.
Mortgage Bankers Association
Projects the 30 year fixed mortgage rate to be 4.7% by the end of the year.
Source: KCM Blog