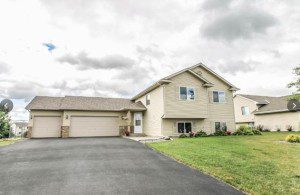 Molly was one of my clients I helped purchase a couple of years ago. She works for her family business, and wanted to purchase a town home or something low maintenance in the Plymouth/Maple Grove area. She was absolutely wonderful to work with, and it was fun to help her buy the place.
She reached out to me several months ago, right before she married a wonderful man named Peter. They were interested in selling the town home, and purchasing the right family home to start their new life together. We had a wonderful time talking about where to position her home for the sale, and then had our stager out there. They got ready over the next few months, and she waited to make sure she did not sell her town home before owning it for two years, in hopes of avoiding capital gains.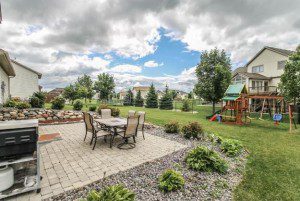 We sold her home almost immediately, and had already found them a wonderful home in Saint Michael. I was absolutely ecstatic when she was able to use the funds from the sale of her town home. She had gained so much equity from the price we purchased that they were able to put a nice down payment on her new home.
Molly and Peter, I wish you the very best in your new home together! Congratulations, and we look forward to continue being your realtors over the years. 🙂
Seller's and Buyer's Agent: Cristina Edelstein-Skurat