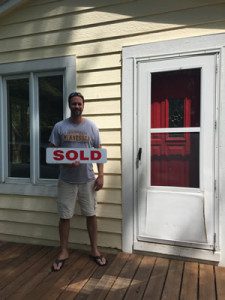 When I first met with Adam it was clear he was a handy guy. He had finished a basement himself at a previous home and was itching to get back into a project. His job takes him all over the Twin Cities but his family is more northwest.
After exploring a bunch of possibilities, some with not enough work and some with way too much 🙂 we found the perfect home in Rockford. It's a sweet place with a huge yard, mature trees, over-sized garage, shed, and the house is cute with a great layout and tons of potential. We also negotiated the home for about $7,000 below appraised value so Adam got a great deal as well!
Congratulations Adam, really looking forward to the finished product!
Buyer's Agent: Eric Wozniak