Brad and Andrea are a wonderful couple and have a super cute family! They reached out to us through a referral. They were interested in selling their home in Crystal and purchasing a new home that would fit their growing family's needs. As we evaluated what the market would pay for their home, it made more sense for them to come to an arrangement with an investor who wanted to purchase it or keep it as a rental.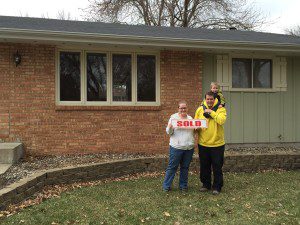 We kept pushing forward and focusing on finding them the right home. We set them up on a custom home search through our strategic home buying consultation. As we took them out to look at homes, they fell in love with a home almost immediately in New Hope! They wrote an offer and we encouraged them to pursue the home they loved, even while we looked at other homes they had in their favorites. It turned out to be a perfect plan, as none of the other homes were a better fit for them, and they are very happy in their new home!
Brad and Andrea, we are happy for you and your new home, and wish you the very best! We hope to see you at our summer barbecue coming soon.
Lead Agent, Cristina Edelstein-Skurat