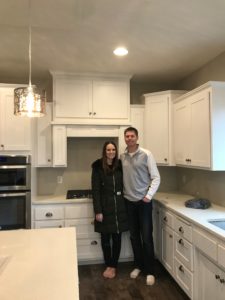 I am so excited for Andy and Heather as they move forward with their new chapter in life! Let me give you the background story. I worked with them to buy their first home a few years ago. We found them a fabulous home and over the years, the home's value increased an amazing amount, putting them in a fabulous position to purchase their next home.
Wanting to start looking for their next place, which would involve acreage, more garage spaces, and a larger home all-together, we started looking in areas they considered ideal. After a year or so of tracking what was on the market and not seeing any options, they expanded their search to include Ham Lake, where some of their good friends live. We found some great developments and honed in on a smaller builder who had fabulous lots with the kind of acreage they wanted. We sat down with the builders and were able to get lots of custom modifications done to the home, including the floor plan, at no extra charge to them! In fact, we ended up making three small bedrooms into two larger ones with a jack-and-jill bathroom, in addition to an outstanding master suite with a dream walk-in closet!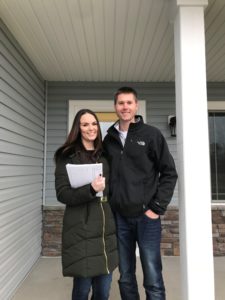 While their dream home was being built, we worked at getting their current home ready to go on the market. We sold it in record time for a great price and they were ecstatic!
Andy and Heather, it's awesome to see you growing up into your dream home. I am so excited for you as you settle in and make this your home! Congratulations!
Lead Agent: Cristina Edelstein-Skurat