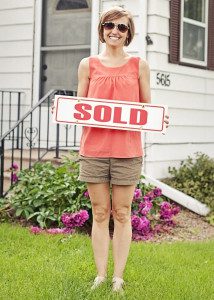 Emily and I started looking at homes in April, and right from the get go she had a strong idea of what she wanted in her new home. Family is important to her, and along the way I had the pleasure of meeting her sisters, parents, boyfriend and his daughter. It was fun to get the opportunity to meet everyone while looking at homes together!
We ended up finding a cute home in Golden Valley that's only 1.5 miles away from her job location where she works as a speech pathologist. It has a large backyard where she plans on putting in a garden, and it even has an active grapevine! I know she'll be very happy in her new home entertaining her family and friends, and I can't wait to get updates on all the improvements she's planning on making. I hear the bathroom's first.
Please join me in congratulating Emily on the purchase of her first home!
Shannon Walling