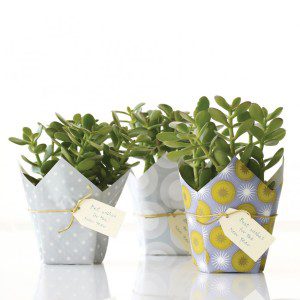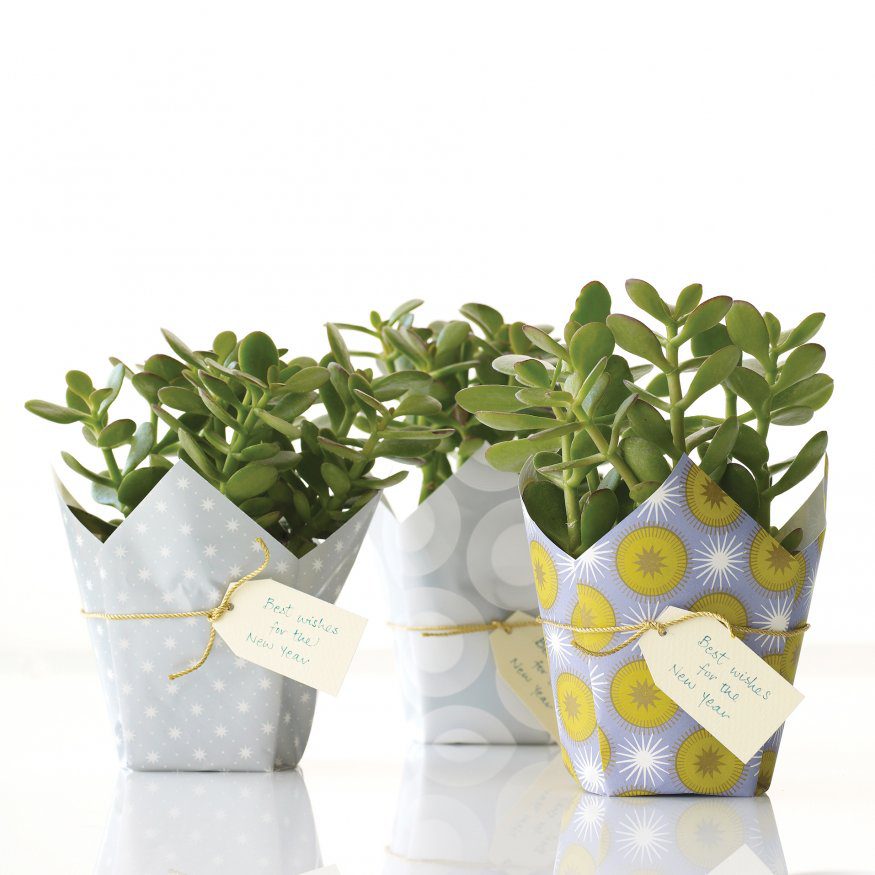 Wish someone a wonderful day with a jade plant, Crassula ovata. This easy-care succulent is said to bring prosperity…and it's nice to add to a home in the dead of winter!
To  wrap the pot, place it on a square sheet of decorative paper. Bring up  two opposite corners, and secure to the pot with double-sided tape.
Fold the other two flaps as shown; tape. Tie gold cord around the pot, and add a tag with a message.