For some, winter in Minnesota is a time to turn up the heat, bundle up in sweatshirts and cuddle up with a warm mug near the fireplace. For others, it's a time to head outside, enjoy the snow and partake in exhilarating winter activities. If you are of the latter set, consider checking out some of these awesome outdoor activities around the Twin Cities. You'll be sure to find adventure and create some memories, all at the same time.
Cross Country Skiing
Elm Creek Park Reserve
12400 James Deane Parkway
Maple Grove, MN 55369
The Elm Creek Park Reserve, located in Maple Grove, offers more than 4,900 acres for those who wish to explore during winter.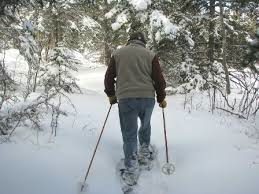 Many visitors choose to cross country ski throughout the park on the 11.5 miles of trails. During the winter months, the trails are groomed every day, and when necessary, snow is made for some trails. Cross country ski rentals are available and range in price from $8 to $15 and lessons are available.
Skijoring and Dog Sledding
Baker Park Reserve
2309 Baker Park Road
Maple Plain, MN 55359
During winter months, the Baker Park Reserve provides about four miles for those who wish to go dog sledding or skijoring. Skijoring is a form of dog sledding, but instead of riding in a sled, the person rides behind the dog on cross country skis. At Baker Park Reserve, passes are not required for those wishing to participate in the activities on the main trails. The park has more than 2,700 acres of preserved area and is situated on the shores of Lake Independence
Sledding
French Regional Park
12605 Rockford Road
Plymouth, MN 55441
People of all ages can enjoy sledding, and the French Regional Park is a great place to do it. Located near Medicine Lake, the French Regional Park has several sledding hills for people of all ages and ability levels. The hills are not supervised and children should be kept under a watchful eye at all times.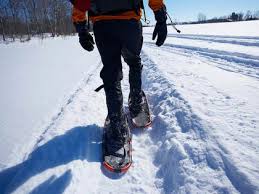 Snowshoeing
Murphy-Hanrehan Park Reserve
15501 Murphy Lake Road
Savage, MN 55378
Located in Savage, the Murphy-Hanrehan Park Reserve is one of the most underdeveloped parks in the Twin Cities area, which makes it perfect for those who want a little adventure with their winter activities. Because the terrain is a bit hilly in some areas, the park is one of the more challenging for snowshoers. The wildlife viewing is excellent though — as long as you can keep from scaring the animals away. Snowshoes are available for rent for $5.
Tubing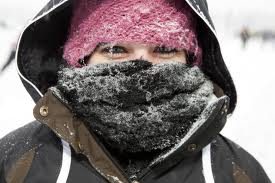 Elm Creek Winter Recreation Area
12400 James Deane Parkway
Maple Grove, MN 55369
For an adventure unlike any other, take the family tubing at the Elm Creek Winter Recreation Area. In order to ride the tubing hill, children must be four years old or at least 36 inches tall. Rental equipment is available and activities passes are required for those wishing to use the tubing hill.